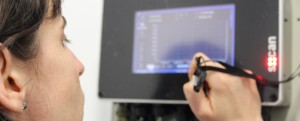 Environmental activity improvement goes hand in hand with cost reduction and increased
productivity
We work together with the businesses to carry out the environmental analysis, to identify the improvement areas and to monitor the implemented actions.
This integral operative plan allows the businesses to improve their environmental performance by reducing the environmental impacts but also the costs, reducing the production costs and increasing the business competitiveness.
The Plan Cleaner Production has specific actions to reduce the raw material and auxiliary material consumption, the packaging, the water and energy used, The Plan is based in the prevention and the reduction of the generation of losses, wastes and emissions.
The actions to be implemented are in general cheap and in case of inversions, their pay-back time is short. The Plan facilitates the implementation of environmental management systems and contributes to improve the image of the enterprise and establishes the bases for the continuous improvement methodology.
Improvements for the business/product
Identification and assessment of risks.

Maximum profitability of resources.

30% savings in water consumption.

15% savings in electric energy.

1% reduction in en losses.

Reduction of environmental impacts (35% pollution reduction in waste waters).

Contribution to the reduction of production costs and the improvement of the business competitiveness by 2% in productivity.

Improved business image.

Improved relationship with authorities.
Food industries: dairy, juices, wineries, fish transforming and canning, fruit and vegetal canning and meat processing industry.
The eco-efficient and Cleaner Production plans allow reducing the environmental impacts as well as the production costs while increasing the business competitiveness.
Environmental diagnosis after an "in situ" visit during running production.

Generated waste characterization.

Selection of priority areas to improve.

Technical-economic-legislative evaluation of the selected improvement measures.

Definition of the environmental indicators for improvement assessment.

Elaboration of the Action Plan to implement the selected viable measures.

Data collection to evaluate the environmental improvement.

Detection of improvement areas through an audit
Required time: 3 to 12 months
AZTI-Tecnalia has a great knowledge on food processes, with more than 40 validated and implemented Cleaner Production Plans. All of them have the follow common characteristics:
Search for simplicity and minimal inversion.

Easy to implement Plans in the industry.

Solutions that provide savings for the company and cause a reduction of waste in volume and pollutant load, while minimizing the efforts of treatment plants (WWTP).
More than 10 years' experience in the Cleaner Production for the food industry
Good knowledge on the processes of each sector of the food industry.

Experience in the implementation of the Cleaner Production Plans.

Focused on Raw Materials: study of processes to propose solutions.

Focused on Water: studies to propose solutions to reduce overall water consumption.

Focused on discharges: studies to get solutions.

Focus on energy: energy evaluation and developing solutions.