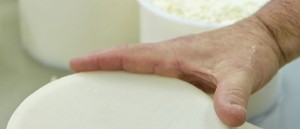 Soft cheese ready for transfer to companies
AZTI-Tecnalia have developed soft cheese free from added fats and sugars and with low calorie content, ready for transfer to companies.
Soft cheese free from added fats and sugar.
Low calorie content making it especially suitable for slimming diets.
High vegetable fibre content (bio-active ingredients) producing a potential satiating effect with no impact on cheese properties.
Improved cheese texture had a positive reception on consumer tasting panels where it was tested.
Easy industrial scaling-up.
Estimated implementation time (scaling-up and launch): 3 months.
Companies in the distribution and dairy/cheese sector.
Benefits for your company/product
Diversified product range with an innovative product not yet commercialised on the domestic market.
Providing value to a "classic" product and differentiation from competitors' products.
Enables access to new niches of healthy eating conscious population.
Improved company image before customers and suppliers, gaining a position on the healthy product market.
Easy to extrapolate to other varieties and formats of lactose-free cheese and cheese spreads.
From development to comercialisation
For two years, AZTI-Tecnalia has worked with companies in different food sectors to develop functional foods within R&D projects. Work is not only focused on product development but also in further dissemination and marketing steps, providing a comprehensive service – from new functional product concept to commercialisation – with the aim of guaranteeing launching success.