AZTI, together with a delegation of other seven Basque companies, led by the Basque Energy Cluster, travelled to Ireland from 16 to 18 May to identify possible opportunities for technological and commercial cooperation with Irish institutions and companies of the marine energy sector.
The delegation of Basque companies which visited Ireland consisted of eight companies of the marine energy work group representing the different segments of the value chain: AZTI, Bimep, Ditrel, Navacel, Saitec, Sener and Zunibal, and supported by the Basque Energy Cluster.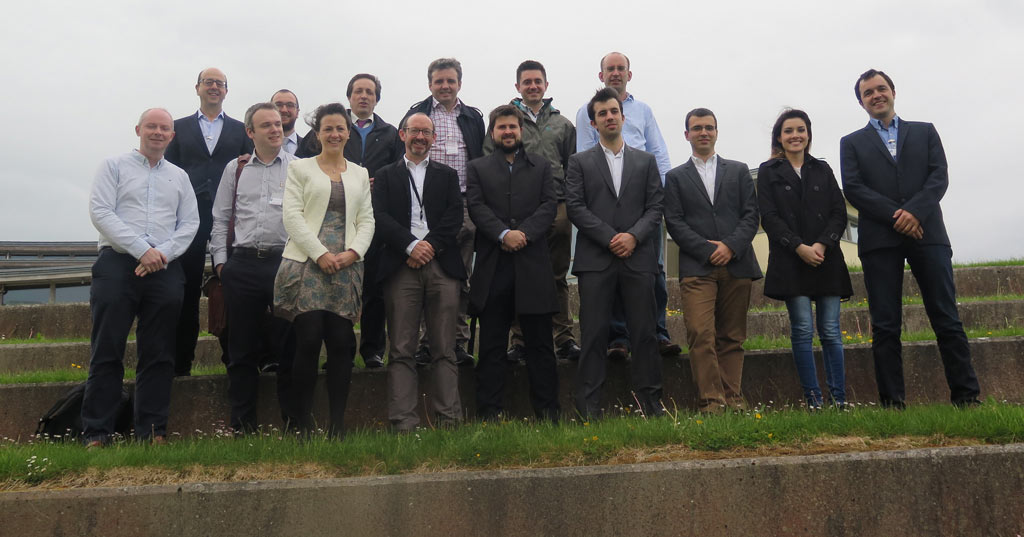 The mission consisted of three working days in Cork, Galway and Dublin, and included a full agenda of meetings coordinated by the Sustainable Energy Authority of Ireland (SEAI).
Among the most relevant meetings are those with representatives of the Tyndall National Institute, Marine Renewable Energy Centre Ireland (MAREI), the Maritime Cluster (IMERC), the Marine Development Agency, Marine Institute and the validation and test centres LIR Ocean Test Facility and Smartbay.
Similarly, business meetings were held every day during which presentations were given and where bilateral meetings were held between Basque and Irish companies.
For Ireland's part, there was participation from companies such as SEA-Tech, Marine Technology Limited, JFC Manufacturing, ESB, Swirl, Sea Power, Limerick Wave, TFL, Techworks Marine and Ocean Energy.
This mission has given companies and the Basque Energy Cluster the opportunity to learn first-hand the possibilities offered by the Irish market in the marine energy sector and kick start technological and/or commercial cooperation.
Moreover, the meetings helped to reinforce the Basque value chain position in this sector and showcase the potential that companies of the Wave Energy Basque Country brand can offer in this sector thanks to their skills and experience, the Basque Energy Cluster's press release reads.